Skeirrum mixes the best part of two commonly known games:the dynamism of the treasure hunts together with the logic and puzzles of the escape rooms.
Skeirrum is an outdoor activity in which theplayers are organized in pairs or groups and they have to solve all theriddles, puzzles and challenges that are found along the circuit. Toaccess to these challenges they must find the QR codes hidden in the minimum time possible and they must solve the tests with the maximum number of points.
The QR codes are hidden at different points in the place where the activity takes place. Through the different challengesa story uniquely designed for each activity is told. This allows participants to develop different transversal competencies while learning and having fun. At the same time, along the way, they can find different challenges and puzzles that will give them more points to be able to win over their opponents.
The story can be related to heritage, culture, gastronomy, etc. Highlighting the value of all the resources offered by the territory or developing any type of theme: women's day, climate change, etc.
Team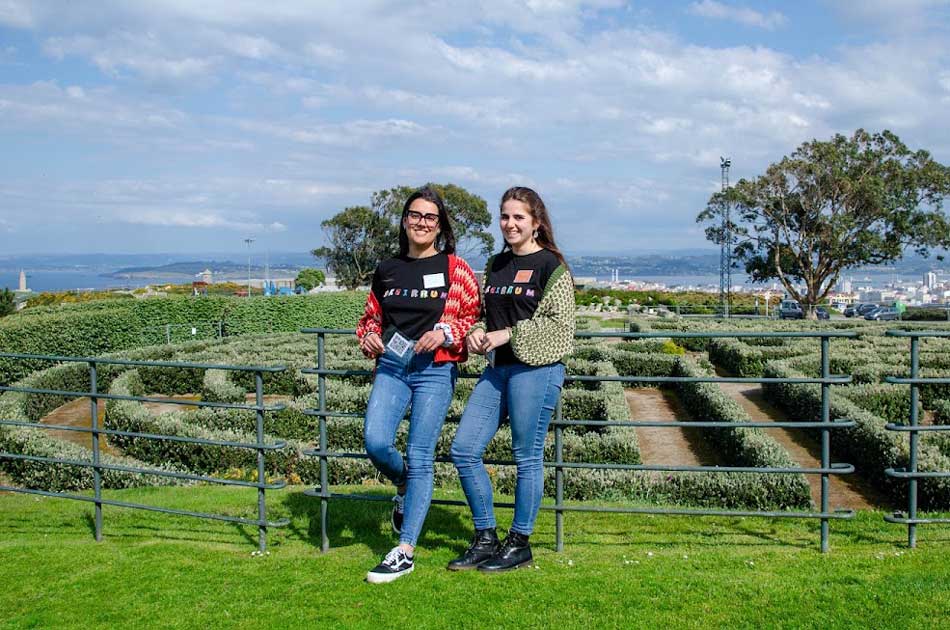 Two friends from different worlds but with similar concerns.
Somos Erea Rodríguez y Cintia Lomba, dos amigas, de mundos diferentes pero con inquietudes parecidas. Ambas tenemos 25 años y somos de un pueblo del suroeste de Galicia llamado A Guarda. Entre las dos formamos Skeirrum, una cooperativa de Street Escapes personalizadas.
We are a team ready for anything, we are passionate about what we do and we areenthusiastic about challenges.